SHOPS AND MALLS
Increased Consumption in the Shopping Malls The Orchards with the Help of Free Internet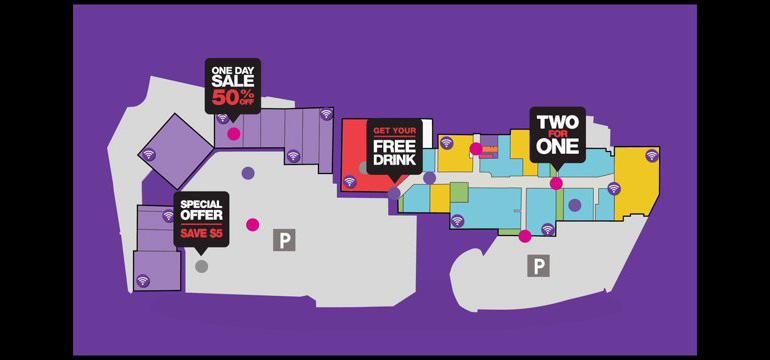 The Orchards Shopping Centre in West Sussex in the UK is 120,000 square meters big centre with 40 retail units and 32 residential units. Managers of the mall decided to introduce wireless Internet access throughout the building for users accessing via their profiles from social networks like Facebook, Twitter, Instagram and Google+.
The desk of the sales of the malls says that they are very impressed by the efficiency of this solution. People are returning to the mall and spend more time in it thanks to the free Internet and through mobile applications they give assessment of stores and make recommendations to their friends via social networks. The security of this solution as well as easy access to free WiFi is also very important, because they are gaining trust and loyalty of customers. On the other hand, management can use the invaluable information about its customers to further promote action from the mall, and reward customers with coupons and vouchers based on their history of visits.
"We are delighted with this service because we offer free Internet access to our customers, while at the same time we also have a feedback and a great marketing tool because we can advertise to people who have already visited us." , Nicola Bird, Sales Manager, The Orchards Mall
If you also want to promote your business like this, ask for an offer!